Looking for something to motivate the boss babe in you? We have prepared a list of boss babe quotes that will definitely burn the fire inside you a little brighter and little stronger.
Put your hair up in a bun, drink some coffee & handle it.
I woke up this morning and realized I don't have what it takes to sit back and be average.
Every damn brick they try to throw at you, use it to stand on.
Be you. Do you. For you.
Coffee in one hand. Confidence in the other.
"Life-fulfilling work is never about the money – when you feel true passion for something, you instinctively find ways to nurture it." – Eileen Fisher
They told me I couldn't. That's why I did.
Empower the women around you.
Go the extra mile. It's never crowded.
Don't doubt. Don't pout. Figure it out.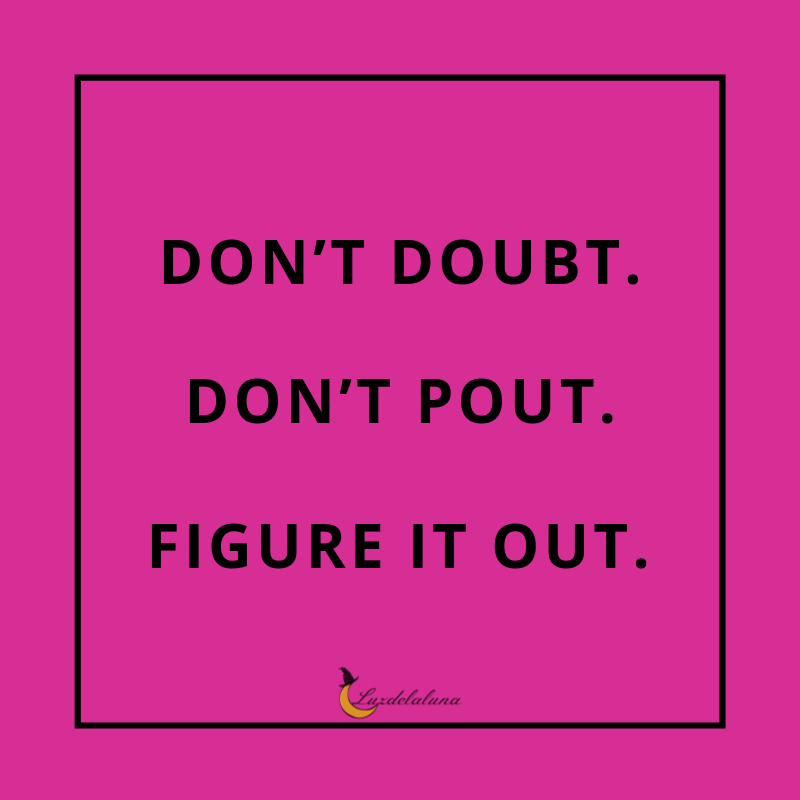 "If there's one thing I'm willing to bet on, it's myself." – Beyonce
Good things come to those who hustle.
They call us dreamers but we're the ones who don't sleep.
Switch that attitude for gratitude.
A valuable woman is always increasing her worth.
We don't accept negative vibes here. Move along.
It's a beautiful thing when a career and a passion come together.
No excuses. No complaints. Go out there and kill it.
"Some women fear the fire. Some women simply become it." – R.H. Sin
Behind every successful woman is a tribe of other successful women, who have her back.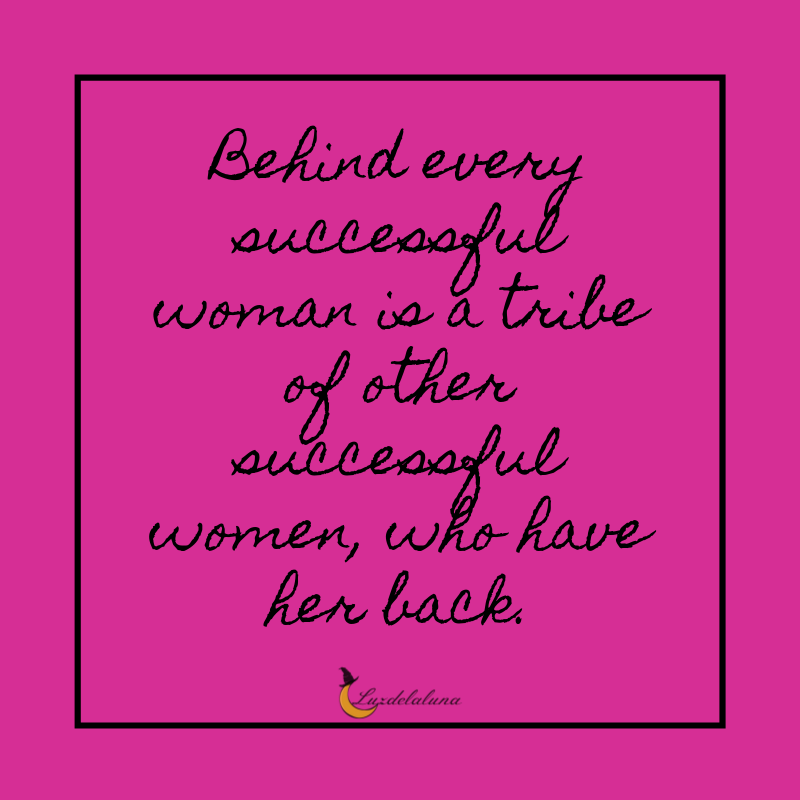 You can't get much done in life if you only work on the days when you feel good.
Do it with passion or not at all.
If you want it, work for it. It's that simple.
The dream is free. The hustle is sold separately.
It's always a good day to look cute and make money.
"People respond well to those that are sure of what they want." – Anna Wintour
Focused and fabulous.
>Be the girl who decided to go for it.
She has a girl boss hustle.
Women who invest in themselves go further.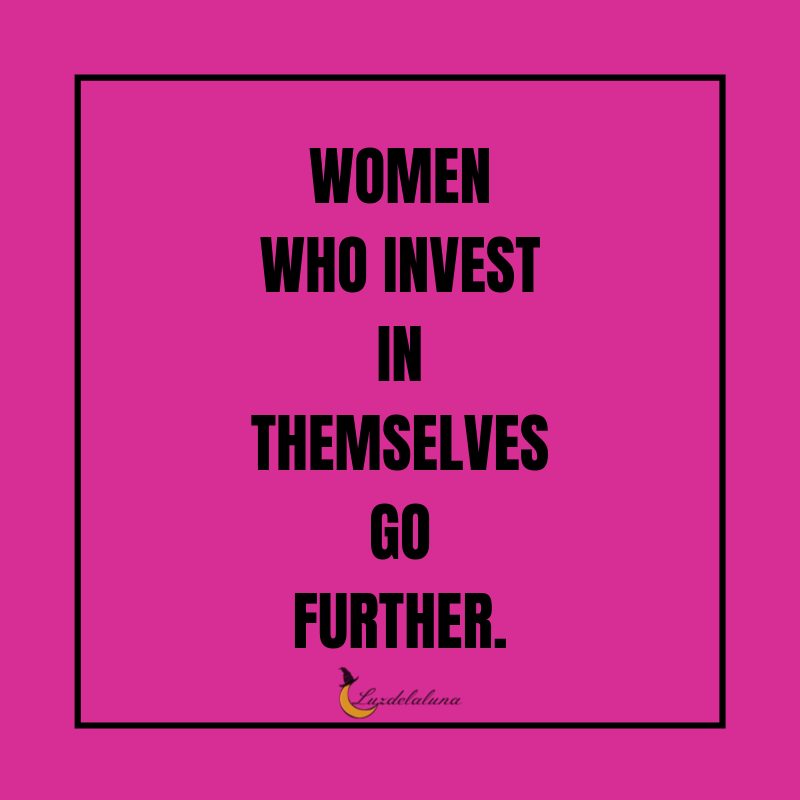 "So often people are working hard at the wrong thing. Working on the right thing is probably more important than working hard." – Caterina Fake Once in a while, blow your own damn mind. Don't ever let your head down, unless it's to admire your shoes. She got that independent, wake up and make shit happen type of vibe. Strive for progress, not perfection. "Create the life you can't wait to wake up to." – Josie Spinardi Work until you no longer have to introduce yourself. "I am not lucky. You know what I am? I am smart, I am talented, I take advantage of the opportunities that come my way and I work really, really hard. Don't call me lucky. Call me a badass." – Shonda Rhimes "Today, be the badass girl you were too lazy to be yesterday." – Christina Carlyle Invest in your mind, every single day.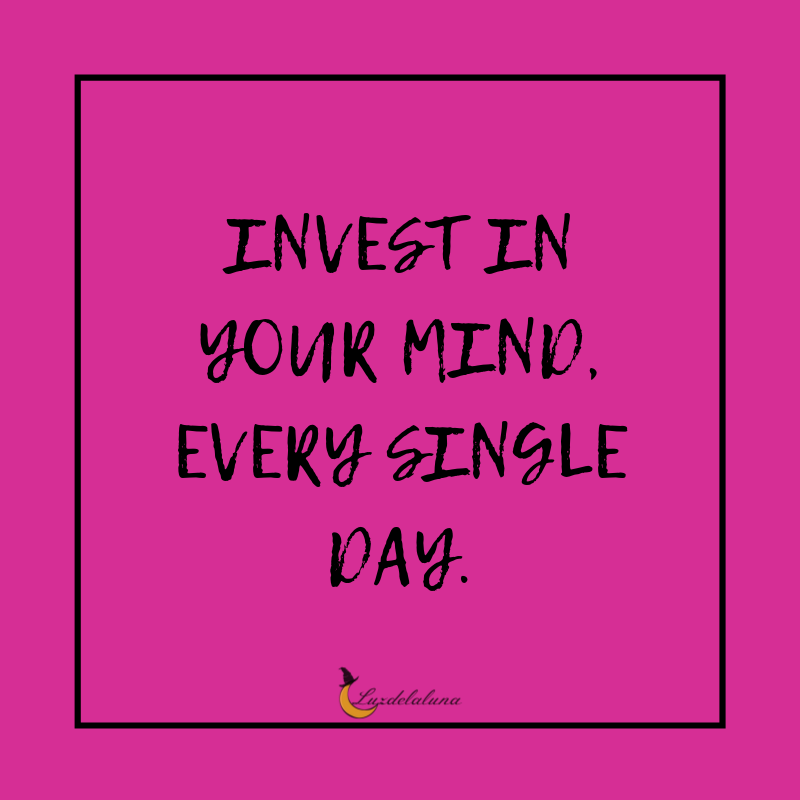 The secret of getting ahead is getting started.
You can tell who the strong women are. They are the ones you see building up one another instead of tearing each other down.
We rise by lifting others.
"You can't have a million dollar dream with a minimum wage work ethic." – Stephen C. Hogan
Today's agenda: building my empire.
Act like a lady, think like a boss.
A positive thinker sees the invisible, feels the intangible & achieves the impossible.
Be the game changer.
"You'll turn out ordinary if you're not careful." – Ann Brashares
Hustle & heart will set you apart.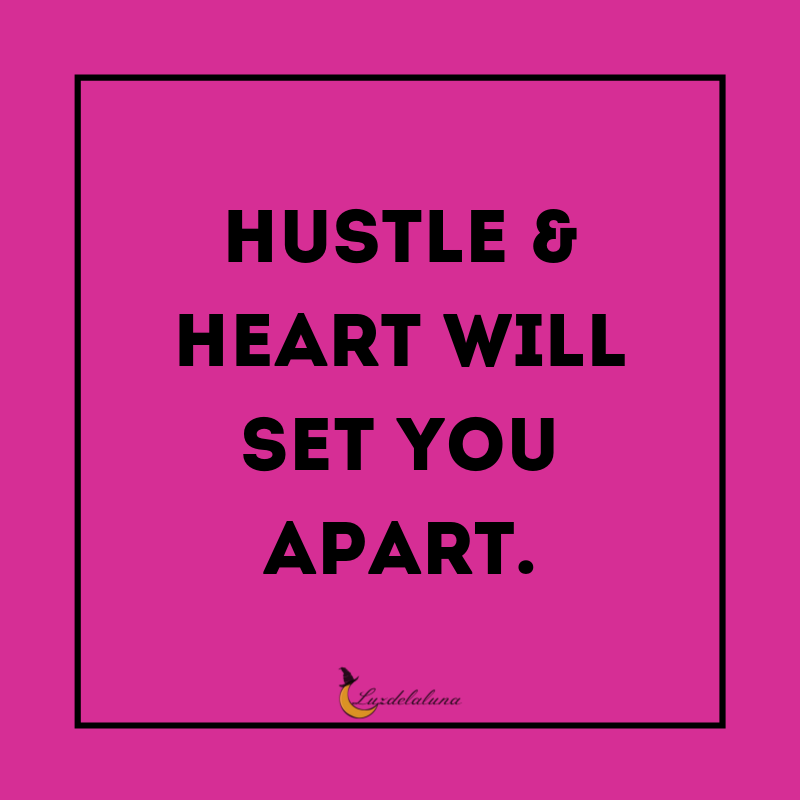 If you can't stop thinking about it, don't stop working for it.
Your potential is endless. Go do what you were created to do.
Sometimes, it takes balls to be a woman.
There are secret opportunities hidden inside every failure." – Sophia Amoruso
Live boldly. Push yourself. Don't settle.
Confidence level: selfie with no filter.
If you are tired learn to rest, not to quit.
"Things may come to those who wait, but only the things left by those who hustle." – Abraham Lincoln
Be disciplined about what you respond and react to. Not everyone or everything deserves your time, energy and attention. Stay in your light.
There is no force more powerful than a woman determined to rise.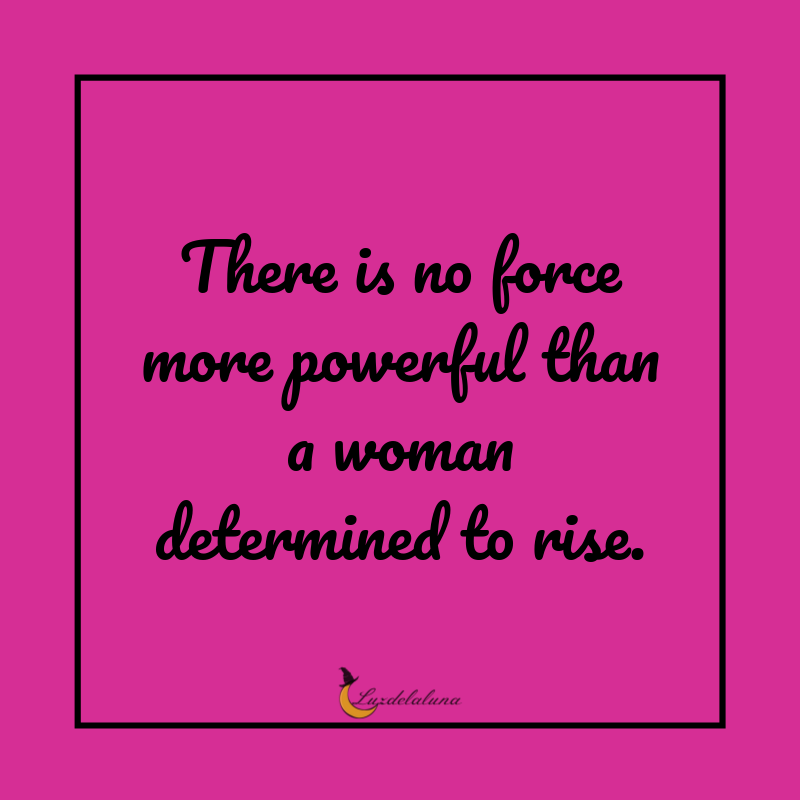 "I am lucky that whatever fear I have inside of me, my desire to win is always stronger." – Serena Williams
Take charge, and don't apologize for it.
I didn't come this far to only come to this far.
Don't underestimate the power of coffee & a girl with a dream.
The best way to predict your future is to create it.
Underestimate me. That'll be fun.
I deserve the world so I'm gonna give it to myself.
"Money looks better in the bank than on your feet." ― Sophia Amoruso
Once upon a time you were a little girl with big dreams that you promised you'd make real one day. Don't disappoint yourself.
Make more moves and less announcements.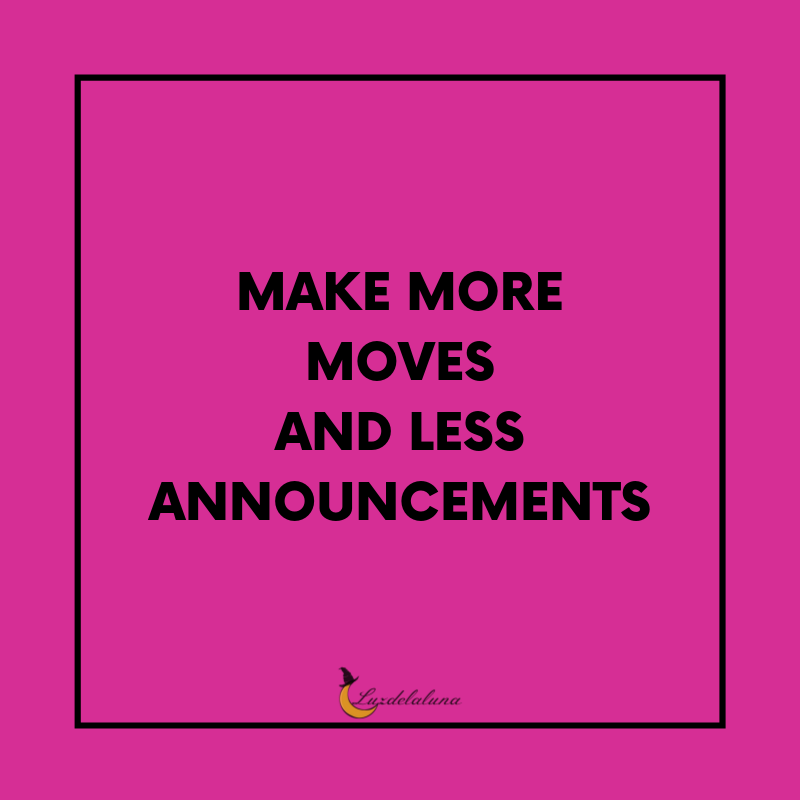 Don't get angry, get money. Choose yourself, focus on improving your life and get committed to your goals. You are in control here.
Strong women don't have "attitudes". We have standards.
"You can be the lead in your own life." – Kerry Washington
If you know you aren't meant to be average, why are you living like you are? Go further, try harder.
It's okay to think of yourself when working on your dream. Do it for you, not anyone else.
You will always attract what you believe you're worth.
To see a change, you need to become a living, breathing asset to everyone you know and a true advocate to everything you believe in.
Risking is better than regretting.
"Instead of letting your hardships and failures discourage or exhaust you, let them inspire you." – Michelle Obama
Social media notifications are good. Payment notifications are great.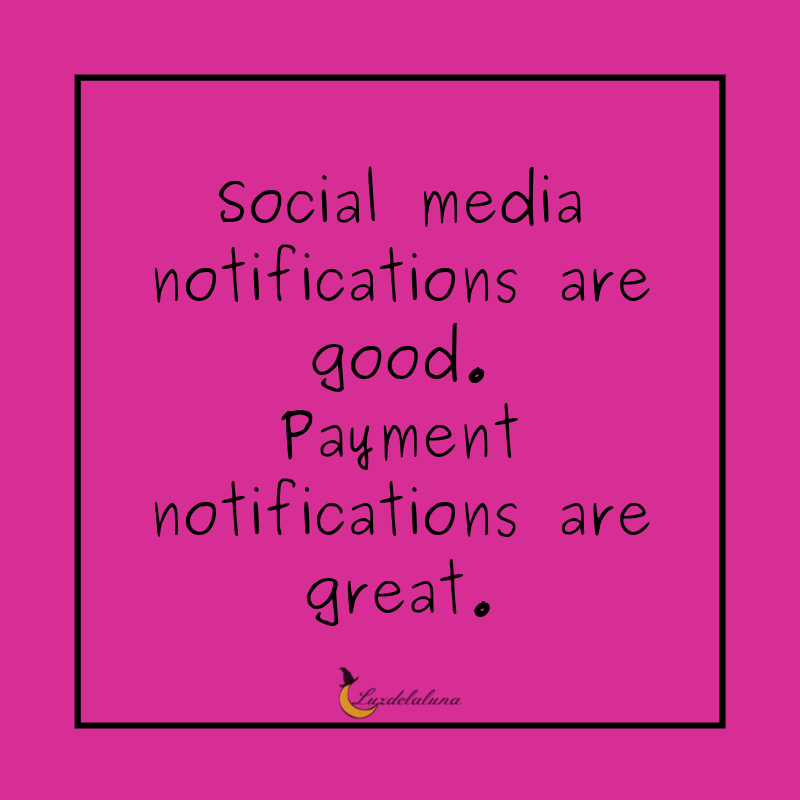 Businesswomen are changing. We build digital empires. We make money from our phones. We change the world with wifi.
I close deals in heels.
"There's the whole world at your feet." – Mary Poppins
Keep going until your bank balance looks like your phone number.
At this point in my life, if it's not making me money, making me better or making me happy, then I don't have time for it.
"I love to see a young girl go out and grab the world by the lapels. Life's a bitch. You've got to go out and kick ass." – Maya Angelou
Beauty tip: Being grateful makes you gorgeous.
Behind every successful woman is herself.
Today's agenda Building my empire.
Hustle until your haters ask if you're hiring.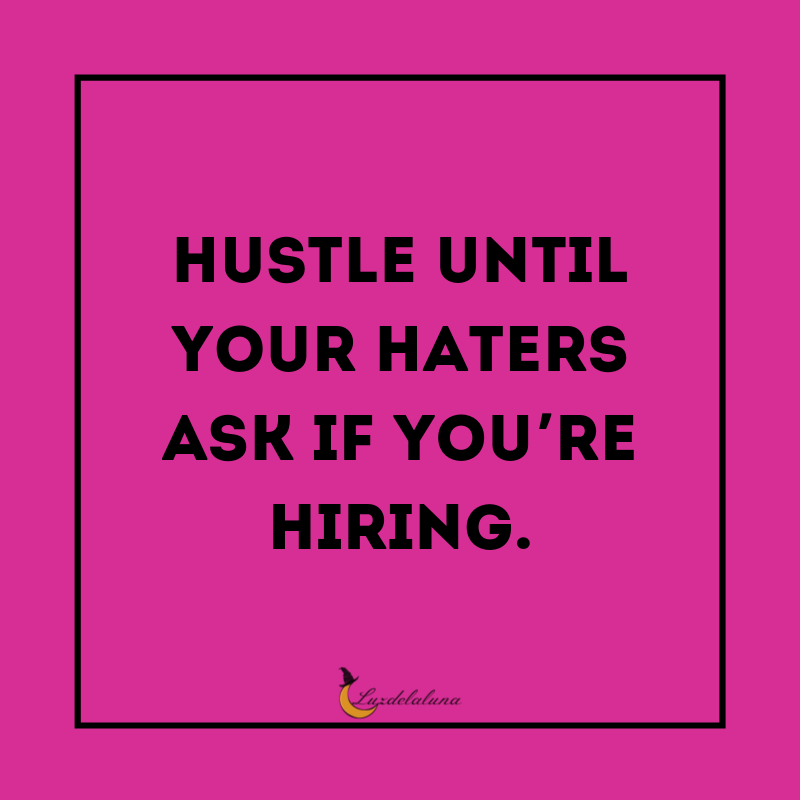 I was raised to hustle like a man because I was told never to depend on one.
In order to become the 1%, you have to do what the other 99% won't.
I believe in myself & my ability to succeed.
Beauty begins the moment you decide to be yourself." – Coco Chanel
10 years from now you'll look back and say damn I'm glad I hustled.
Be a stiletto in a room full of flats.
"I never dreamed about success. I worked for it." – Estée Lauder
Do less with more focus.
Admire someone else's beauty without questioning your own.
Girl, you truly make a difference in the world.